If you have ever used a traffic exchange you know that you can get your page in front of a lot of people, but here is one important step that most newcomers forget to take, the same I made When I joined with my first traffic exchange but now I learned to always promote
my sign-up page and my landing pages, before, this I would just show and use my credits on my direct page link I would get almost nothing from promoting at traffic exchanges. Since then most of my focus is used on only my sign-up pages. No matter what you want to advertise these three site have been contributing to my email list building since 2014.
1- First up is one of my favorite because you can use your credits on sending emails to the entire network ListSurfing.com
Here you will find one of the most useful tool online, a ready made list, they have a surf option check them out to learn more, by having a list that you can send to everyday you increase your chances of gaining quality signups and possibly even get your list full of sales.
2- This is one of the places where a great signup page can get a fair amount of sign-upa, simple to do just let the timer count down and surf, check them out TrafficSplash.com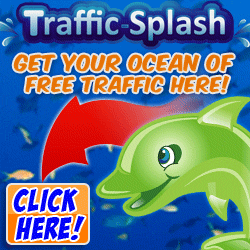 You will find a great way to build your network check them out to find out all the benefits of joining for free.
3-The 3rd site is another one that will help you build both your list and your social brand. Thumbvu.com
Here is one of the better sites that you want to be a part of, you can connect with others and share ideas gain followers on Twitter and more.
Here are three traffic exchanges that I like to use if you have any ones that you would like to share,feel free to let us know who made your list. Free to join if you are new to traffic exchanges make sure to check these ones out,they can save you time and help you grow faster then not having them as one of your advertising tools. Thank you for reading until next time hope you all have a great day.